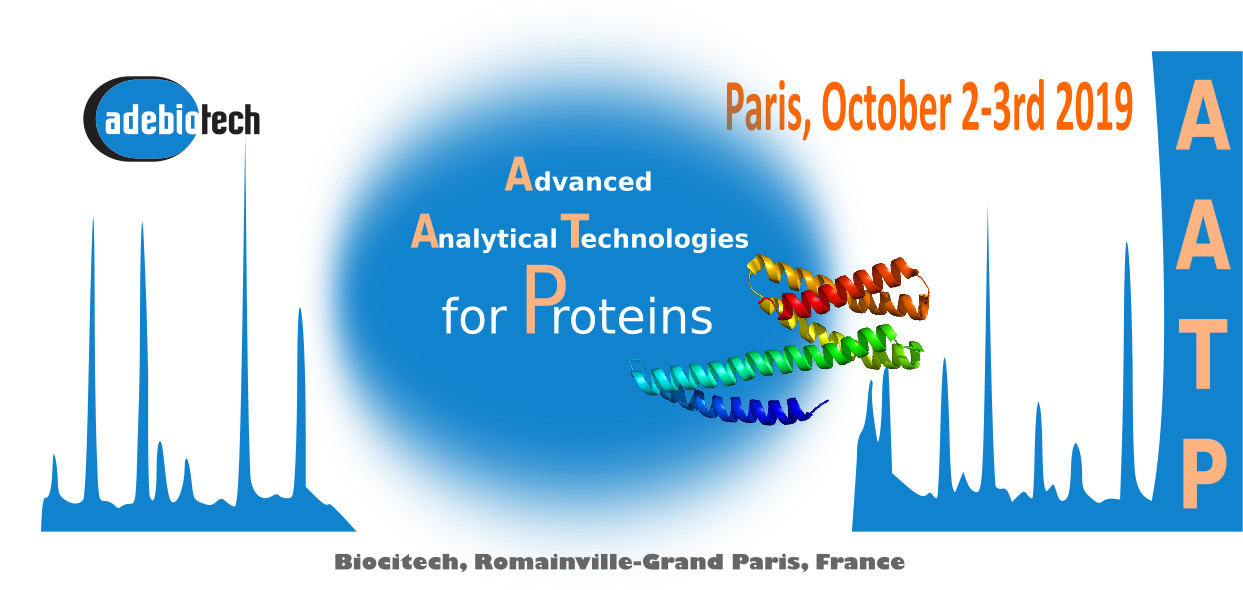 GOLD SPONSOR

Dr. Gautier Decock,
Managing Director Eurofins Biopharma Product Testing
speaks about AATP Conference
A transdisciplinary conference addressing core principles to emerging tools
in analytical technologies for proteins
Important Dates
Abstract Submission Ends:

September 23, 2019

Final Registration:

September 24, 2019
Objectives
Adebiotech, the independent Paris-based biotechnology think tank organizes a transdisciplinary two-day scientific Conference that will address various sides protein characterization and analytical challenges.
Topics will cover fundamental protein structure analysis for proteins from mammalian cell culture as well as plant and milk proteins. Methods development and emerging analytical technologies will be discussed. Plenary lectures, posters and discussions will be given by internationally renowed speakers from academia and industry (biopharma and agri/animal food) with support from leading instrumentation manufacturers. A satellite exhibition space will allow advanced instrument companies to present their latest technologies.
Conference target audience is diversified and includes international R&D and Process development scientists, analytical development and quality control experts as well as public research investigators.
The Conference program will allow experts from different application fields to share their experiences related to challenging problems and discuss unmet needs and future directions of protein analysis.
Key topics to be presented and discussed:
Introduction to Protein Analysis and analytical bottlenecks
Analysis of Protein/Peptides structures and functions
Specific analytical challenges for plant and milk proteins/peptides
High Throughput automated solutions
Protein aggregation and nanoparticle analysis
Host Cell Protein detection and identification
Emerging approaches and technologies